Picking Trilliums: Songs About Ontario (A Playlist)
This is an ongoing song exploration project where I've been searching out cool songs about Ontario life. Most are Ontario-based artists but not all. Grab a listen, like and follow along as there'll be regular playlist additions. I've spent a fair amount of time ordering them for solid flow but feel free to hit shuffle as well. Enjoy!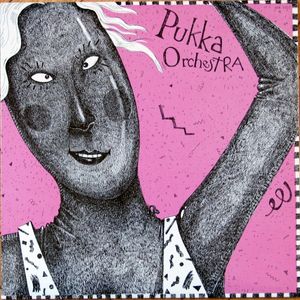 1/ Stompin Tom Conners "Sudbury Saturday Night" 
2/ Pukka Orchestra "Cherry Beach Express" 
3/ Grievous Angels "Heartbreak Town" 
4/ Willie Dunn "Charlie Wenjack 
5/ Roger Quick "Southern Ontario Farm Boy 
6/ Jean Leloup "Balada A Toronto" 
7/ Allison Brown "Invisible Line" 
8/ Jim Bryson "Ontario" 
9/ Sarah Harmer "Escarpment Blues" 
10/ Ron Leary "The Road in Between"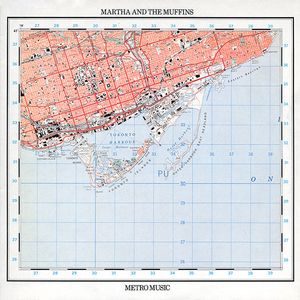 11/ Stompin Tom Connors "The Peterborough Postman" 
12/ The Stephen Stanley Band "The Troubadour's Song" 
13/ Martha and the Muffins "Echo Beach" 
14/ The Shuffle Demons "Spadina Bus" 
15/ Lenny Breau "Taranta" 
16/ K-OS "Crabbuckitt 
17/ Georges Langford "Thunder Bay" 
18/ Murray McLauchlan "Down By The Henry Moore" 
19/ Run With the Kittens "Parkdale" 
20/ Lilly Singh & Humble the Poet "Ivivi"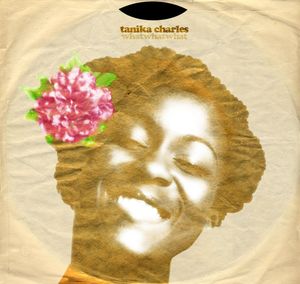 21/ Stompin Tom Connors "Algoma Central No. 69" 
22/ Neil Young "Born in Ontario 
23/ The Tragically Hip "Bobycaygeon" 
24/ James O-L and the Villains "Wild Goose Jack" 
25/ Sunparlour Players "Point Pelee Is The Place To Be!" 
26/ Allison Brown "Currents Collide" 
27/ Gord Downie "The North" 
28/ Shibastik "Thunder Bay" 
29/ Corey Charron "Smoking Crack With Rob Ford" 
30/ Tanika Charles "Parkdale"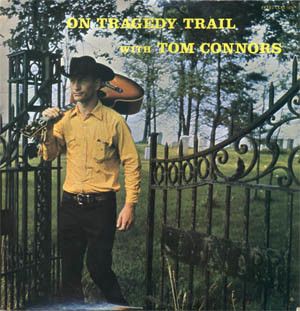 31/ Stompin Tom Connors "Black Donnelly's Massacre" 
32/ Kyp Harness "Ipperwash" 
33/ Neil Young "Ambulance Blues" 
34/ Ron Sexmith "West Gwillimbury" 
35/ Erika Werry "Ode To Ron" 
36/ Rheostatics "Claire" 
37/ Pat Maloney "Bruce County Power Trip" 
38/ The Hidden Cameras "Mississauga Goddam" 
39/ Grievous Angels "D Miner Reel" 
40/ Emerson Woodcock "Jimmy Whelan"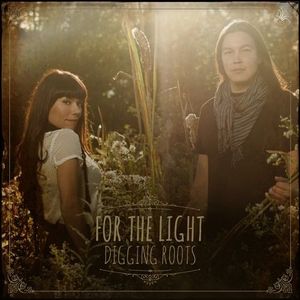 41/ Stompin Tom Connors "Horseshoe Hotel Song – Live" 
42/ Digging Roots "Hwy 17" 
43/ Drake "Weston Road Flows" 
44/ The Spy's "Machine Shop" 
45/ PUP "DVP" 
46/ Dave Russell & the Precious Stones "Deep Talk in Shallow Water" 
47/ Corin Raymond "Riding West on Dundas" 
48/ Sarah Harmer "St. Peter's Bay" 
49/ Wade Hemsworth "The Blackfly Song" 
50/ Gord Downie "The Lake"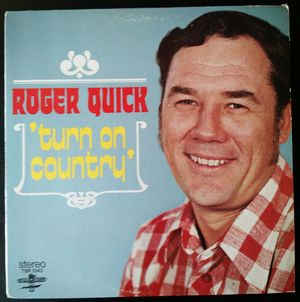 51/ Stompin' Tom Connors "To It And At It" 
52/ Anna Massie "The Trip to Windsor" 
53/ Lawrence Martin "James Bay Shuffle" 
54/ Roger Quick "Ten Miles from Home" 
55/ Ron Leary "Ancient Seeds of Ojibway" 
56/ Castanets "Thunder Bay" 
57/ Elliott Brood "Owen Sound" 
58/ Caribou "Dundas, Ontario" 
59/ Jackie Mittoo "Toronto Express" 
60/ Jay Douglas "Reggae Lane"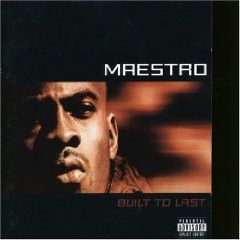 61/ Stompin' Tom Connors "Streets of Toronto" 
62/ Kardinal Offishall "BaKardi Slang" 
63/ Maestro "416/906 (T.O. Party Anthem)" 
64/ Junia-T "4AM in Toronto (feat. Miloh Smith)" 
65/ Richard Underhill "Meet Me in the Market" 
66/ Dean Drouillard "Steeltown" 
67/ Owen Pallett "The CN Tower Belongs To The Dead" 
68/ Carolyn Mark "Canada Day Off/Toronto" 
69/ Lillian Allen "My Toronto/Poetic Gesture" 
70/ Jim Bryson "Sleeping In Toronto"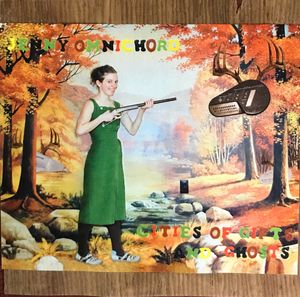 71/ Stompin' Tom Conners "Tillsonburg" 
72/ Wayne Omaha "Goin' To London" 
73/ Jenny Omnichord "Kings of London" 
74/ Bobnoxious "E.O.A." 
75/ Steve Earle "Justice in Ontario" 
76/ Bob Robb "Flower Pot" 
77/ Esau Sinclair "Ontario Swing" 
78/ Grievous Angels "Kapuskasing Highway Song" 
79/ John Doe & The Sadies "The Sudbury Nickel" 
80/ John Southworth "The Little Dolphins of Lake Superior"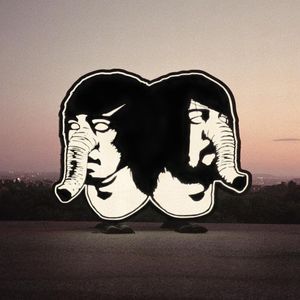 81/ Stompin' Tom Connors "Fire In The Mine" 
82/ Ohbijou "Niagara"  
83/ Death From Above 1979 "Trainwreck 1979"  
84/ Sunlust "Doing Whippets in an Alleyway Behind the CN Tower" 
85/ Jason Collett "Charlyn, Angel of Kensington" 
86/ Kevin Quain "Market Song (Devil You Know)" 
87/ Kevin Breit "Foster Hewitt" 
88/ Downchild Blues Band "Mississippi Woman, Mississauga Man" 
89/ Joey DeFrancesco "On Georgian Bay" 
90/ Stan Rogers "White Squall"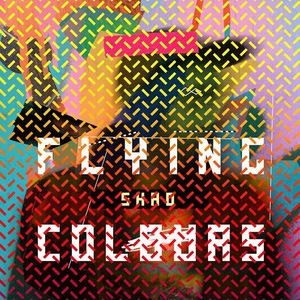 91/ Stompin' Tom Connors "Big Joe Mufferaw" 
92/ The Kelly Song Collective "Petawawa Blues" 
93/ Ian Bell "The Frog Bridge At Drumbo" 
94/ Neil Young "Helpless – Live at Massey Hall 1971" 
95/ The Guess Who "Lightfoot" 
96/ Gordon Lightfoot "On Yonge Street" 
97/ Truths and Rights "Metro's No.1 Problem" 
98/ Shad "Fam Jam (Fe Sum Immigrins)" 
99/ Liza "LANDSDOWNE" 
100/ Margaret Maria "Georgian Bay"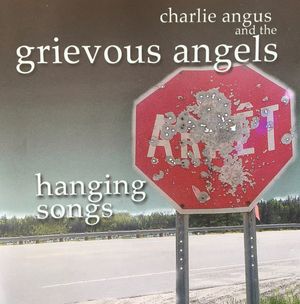 101/ Stompin' Tom Connors "Damn Good Song For A Miner" 
102/ Huttch "Georgian Bay" 
103/ LTtheMonk "Till That Condo on Queen St." 
104/ Julian Fauth "Spadina Avenue Stomp" 
105/ Ian Bell "Between Memphis and Moosonee" 
106/ Grievous Angels "The Adams Mine Song" 
107/ Shotgun Jimmie "401" 
108/ Clairmont The Second "Owning The City" 
109/ Cocanina "401 West" 
110/ Downchild Blues Band "York County"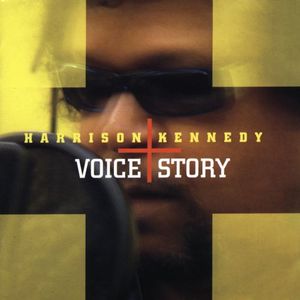 111/ Stompin' Tom Connors "Reesor Crossing Tragedy"
112/ Grievous Angels "A Mile Outside of Kirkland"
113/ Graeme Williamson "Jarvis Street"
114/ Lillian Allen "Fight Back"
115/ Haviah Mighty "Westside"
116/ Cadence Weapon "Skyline"
117/ K-OS "AquaCityBoy"
118/ Ohbijou "Black Ice"
119/ Harrison Kennedy "Bob Lo Island"
120/ Jerry Leger "The Big Smoke Blues"