I've started up a new research project...mining songs that situate themselves within the Ontario territory.
This will be an ongoing project for the foreseeable future so click follow and stay tuned (if you're not on Spotify see the playlist below and follow along however you wish).
There's another 50 coming soon...
https://open.spotify.com/playlist/5bvup4BogJ1Js4H7nDA0ct?si=4c6a3220820644c5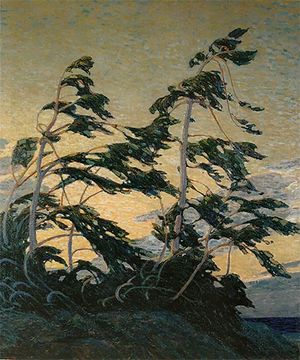 The First 50
1/ Stompin Tom Conners "Sudbury Saturday Night"
2/ Pukka Orchestra "Cherry Beach Express"
3/ Grievous Angels "Heartbreak Town"
4/ Willie Dunn "Charlie Wenjack
5/ Roger Quick "Southern Ontario Farm Boy
6/ Jean Leloup "Balada A Toronto"
7/ Allison Brown "Invisible Line"
8/ Jim Bryson "Ontario"
9/ Sarah Harmer "Escarpment Blues"
10/ Ron Leary "The Road in Between"
11/ Stompin Tom Connors "The Peterborough Postman"
12/ The Stephen Stanley Band "The Troubadour's Song"
13/ Martha and the Muffins "Echo Beach"
14/ The Shuffle Demons "Spadina Bus"
15/ Lenny Breau "Taranta"
16/ K-OS "Crabbuckitt
17/ Georges Langford "Thunder Bay"
18/ Murray McLauchlan "Down By The Henry Moore"
19/  Run With the Kittens "Parkdale"
20/ Lilly Singh & Humble the Poet "Ivivi" 
21/ Stompin Tom Connors "Algoma Central No. 69"
22/ Neil Young "Born in Ontario
23/ The Tragically Hip "Bobycaygeon"
24/ James O-L and the Villains "Wild Goose Jack"
25/ Sunparlour Players "Point Pelee Is The Place To Be!"
26/ Allison Brown "Currents Collide"
27/ Gord Downie "The North"
28/ Shibastik "Thunder Bay"
29/ Corey Charron "Smoking Crack With Rob Ford"
30/ Tanika Charles "Parkdale"
31/ Stompin Tom Connors "Black Donnelly's Massacre"
32/ Kyp Harness "Ipperwash"
33/ Neil Young "Ambulance Blues"
34/ Ron Sexmith "West Gwillimbury"
35/ Erika Werry "Ode To Ron"
36/ Rheostatics "Claire"
37/ Pat Maloney "Bruce County Power Trip"
38/ The Hidden Cameras "Mississauga Goddam"
39/ Grievous Angels "D Miner Reel"
40/ Emerson Woodcock "Jimmy Whelan"
41/ Stompin Tom Connors "Horseshoe Hotel Song – Live"
42/ Digging Roots "Hwy 17"
43/ Drake "Weston Road Flows"
44/ The Spy's "Machine Shop"
45/ PUP "DVP"
46/ Dave Russell & the Precious Stones "Deep Talk in Shallow Water"
47/ Corin Raymond "Riding West on Dundas"
48/ Sarah Harmer "St. Peter's Bay"
49/ Wade Hemsworth "The Blackfly Song"
50/ Gord Downie "The Lake"